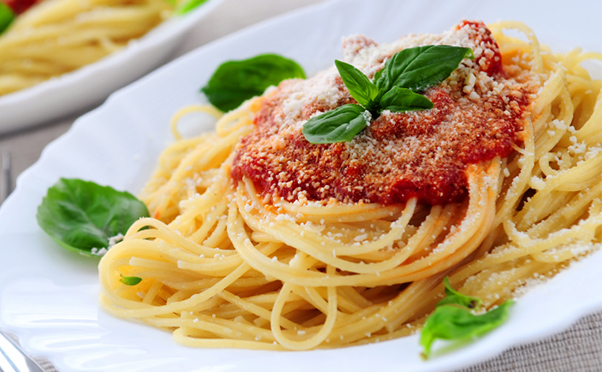 Ingredients
Your choice of pasta (whole wheat, traditional, flavoured etc.)
Pre-made pasta sauce
Brown onion (diced)
Optional vegetables: mushroom, zucchini etc.
Method
Put a small handful of spaghetti per person into a pot of boiling water
Fry diced brown onion in oil of choice until it's brown
Add optional vegetables such as zucchini, mushroom and garlic if you wish
Add pre-made pasta sauce and allow to heat
Add spaghetti once soft
Serve!